Dr. Voicu LUPEI




Senior Researcher





National Institute for Laser, Plasma and Radiation Physics


Laboratory of Solid-State Quantum Electronics
PO Box MG-36, Magurele, 077125
Romania
Phone: +(40) (21) 457-4550 ext. 2101
Fax: +(40) (21) 457-

4243


Email: voicu.lupei@inflpr.ro





Since January 2017, retired.









1. Physics and technology of photonic materials (laser active materials- single crystals, transparent polycrystalline ceramic materials activated with rare earth and transition metal ions, nonlinear materials, saturable absorbers, multifunctional materials):
- Crystal growth and production of transparent polycrystalline materials;
- Global (structural, mechanical, thermal, optical and so on) characterization of the photonic materials;
- Spectroscopic characterization of the active centers in the laser materials: quantum states (energy levels, transition probabilities), static and dynamic interactions (crystal field effects, electron-phonon coupling), ion-ion interactions and energy transfer, emission dynamics and quantum efficiency, distribution.
2. Quantum electronics processes in doped laser materials:
- modeling and experimental investigation of laser emission and heat generation processes;
- new laser materials, pumping schemes and emission and processes;
- correlation structure-properties-functionality;
- principles of scaling of the solid-state lasers.
3. Physics of selected applications of the solid-state lasers.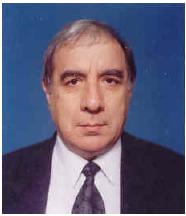 Publication List
|
Curriculum Vitae
Patents